70°
mostly cloudy
91% humidity
wind: 11mph N
H 77 • L 69
Weather from Yahoo!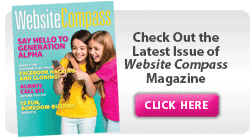 Everyone gets excited when the Fall weather rolls around, and many homeowners are quick to start new landscaping projects. It's a great time to plant trees and shrubs, install water features or decks, and put [...]
SKT Service Areas
SKT currently serves communities in seven South Central and Southeast Kansas counties.
Atlanta, Beaumont, Belle Plaine*, Burden, Cambridge, Cedar Vale, Clearwater, Dexter,
Elk Falls, Goddard*, Grenola, Howard, Latham, Leon, Longton, Moline, Mulvane*,
Peck, Piedmont, Reece, Rosalia, Severy, Viola
*SKT service area includes the rural Belle Plaine areas of S. Hillside St., Nickelson Addition, and S. Oliver Rd.  Goddard service areas are Beaver Creek Rd. and Lake Waltanna.  Mulvane service areas are rural areas including Country Estates, N. Fortner Rd., Greenfield Addition, S. Hillside St., Paradise Valley, and Wenzel Dr.
"SKT did everything humanly possible to get my computer and email up and running again! I so appreciate their dedicated effort. Thank you! Thank you!"
"SKT employees are always so kind, helpful, and polite. I have talked to many companies over the years and none of them have provided the level of customer care that SKT provides!"
"Prompt, courteous, professional service – via phone or if I need a house call. SKT is always there for us! I love the service we have received from them and wouldn't change it for anything!"

"Thank you for the wonderful service! We appreciate SKT and their many years of service!"
"I want to thank SKT's employees and after-hours tech support for helping me with the issues I experienced when upgrading to Windows 10."
"It's great to have a local provider with unlimited Internet and actual people I can talk to when I need help."
"I am excited about my new SKT Internet service! I recently moved to Clearwater and with my previous provider, I could only get 4.0 Mbps and the price is the same as the SKT 25.0 Mbps speed."